Those Difficult Conversations don't have to be anxiety provoking. You can be more confident and decisive and ask for what you want. You can say "No" to what you don't want.
Book a Call
ARE YOU THINKING ALL THE TIME, IT FEELS LIKE A CONSTANT  BATTLE TO QUIET YOUR MIND.
YOU FEEL A CONSTANT ACHE AND YOUR MUSCLES ARE TENSE. YOU BREATHE SHALLOWLY AND YOU FEEL TIRED. 
Consider the conversations that you have with yourself. Do these sound familiar?
"The more that I do, the more that people want from me."
"I am too tired to deal with this."
"What do they expect? I can't do everything."
"Everything is becoming too difficult."
"There is not enough time."
"No one listens to a word that I say."
"I have said that I will do it, so I will."
"I don't want to do this anymore."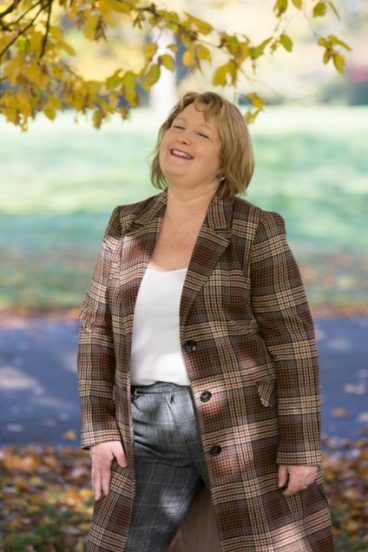 Have You Been Asking Yourself – What should I do?
I can help you gain clarity over the issues that are affecting your life and your decision-making. You can say"No" assertively and demonstrate your resilience.
You can build a stronger relationship with yourself so that you can enjoy fantastic relationships with others.
I have a framework that helps you THRIVE!
T is for TELLING your story
H is for HEARING your words
R is for REVEALING your truth; what you desire.
I is for INVESTIGATING the problem and understanding what is getting in the way.
V is for VENTURE, so you can be the pioneer driving your relationship forward OR letting go to seek a new future.
E is for the EXCITEMENT that you will feel when you can visualise your future clearly with a plan.
I know that avoiding those difficult conversations seems like a plan. There is a possibility that it will all sort itself out. Am I right?
But, what if it doesn't? What will you do then? You could always take the initiative and start that difficult conversation. You could take your agenda to the meeting or into the conversation with a partner, family member, or friend.
All you have to do is know what the outcome is that you want. It sounds easy I know, but, there is some work that you will have to do to prepare and then to manage your thoughts, especially the meanings that you can easily attach to the words spoken during the conversation, as you want to stay calm.
I know that there will be an activating event that may remain hidden within your subconscious and you know something feels anxiety provoking but you have not yet found what it is.
You ask yourself – "what if it all goes wrong? What if I cannot make myself be heard and come out of this feeling dreadful?
I can help you take that difficult conversation forward with confidence and be decisive. I do not need to delve deep into your memories or understand every detail of your life. What I will do is follow the THRIVE Framework to help you to make some informed decisions based on your evaluation of your knowledge of your situation.
The fact is that I have been on this journey, and I know that when you follow the THRIVE Framework to help you make the right decisions for you, with a plan and a checklist of desired outcomes. You will lead by example and negotiate a way forward.